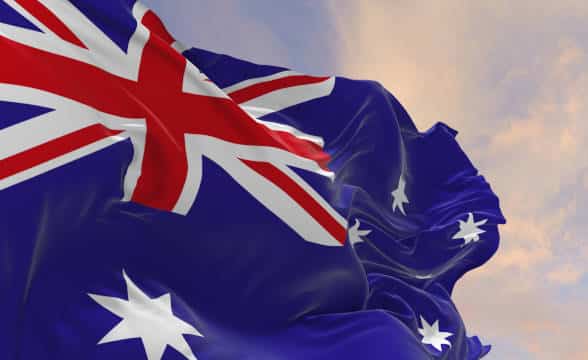 The Australian Communications and Media Authority (ACMA) has taken civil action against two locals who offered poker services that violated the country's Interactive Gambling Act.
The services were prohibited under Article 5 of the law
The ACMA shared information on the development saying the two subjects in the case are Brenton Lee Buttigieg and Rhys Edward Jones. Buttigieg promoted the illegal gambling services while Jones provided the services between March 2020 and March 2021.
In its statement, ACA claims that the two individuals enabled Australians to play online poker for real money. Currently, online poker is considered illegal by IGA. Those who participate in these activities can be fined up to 1.67 million Australian dollars ($1.2 million). Providers of these services, on the other hand, risk a fine five times higher.
While providing further details on the services provided by Buttigieg and Jones, the ACMA said players used mobile apps to join poker clubs, purchased chips from various websites, bitcoin or through bank transfers, then used the funds to play online poker for real money. Winnings were exchanged for bitcoins or cash.
ACMA speaks out on illegal gambling services
The ACMA is very active and vocal when it comes to stopping illegal gambling activity on Australian soil. At the end of March, he blocked 6 illegal online gambling sites. The casino sites in question were AU Online Casino, Pokies Online Casino, Pokies Parlor, CasinoAus, Australian Casino Sites and Ninja Spins.
While speaking on the issue, the ACMA noted that website blocking is one of the enforcement options the regulator is using to "protect Australians from illegal online gambling". He also added that since the regulator first started blocking websites, more than 400 illegal gambling platforms have been blocked.
He reminded Australians that while these sites may appear secure, they are highly unlikely to have the necessary customer protection systems in place. This means Australians playing on these sites risk losing their money.
The need to regulate the gambling industry in Australia continues to grow, particularly after a survey found that parental problem gambling affects children in the country. Statistics show that Australia is among the countries with the highest number of problem gamblers, which means that young people are prone to this problem.
According to the survey, 4% of children in Australia have parents who qualify as moderate-risk gamblers. This means that up to 500,000 children may be exposed to some risk of gambling through their parents.
Aino Suomo, the author of the survey, says the extent of gambling harms that children face through their parents is beginning to be accurately established.