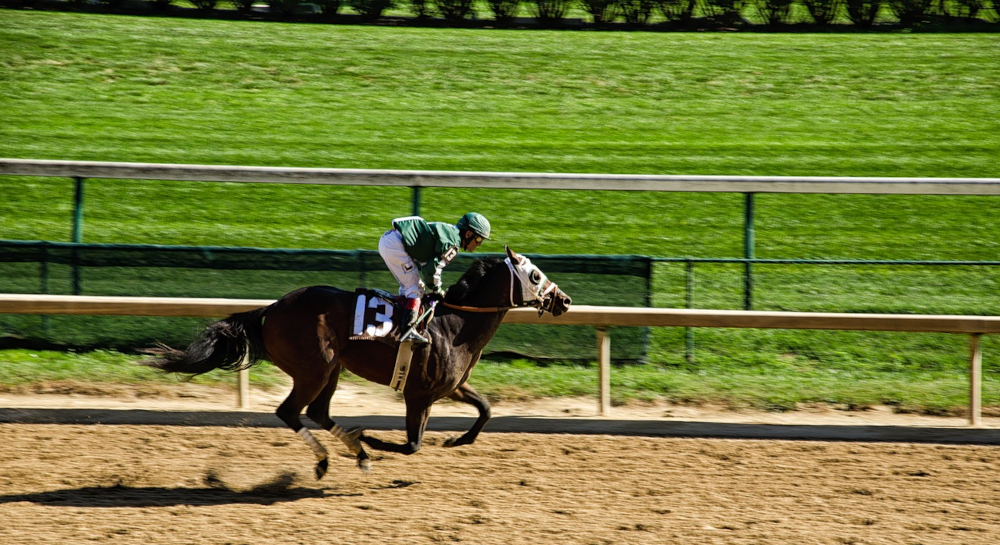 Kentucky lawmakers are hoping that the third time will be the lucky one and that a bill allowing online poker and sports betting in Kentucky will finally pass in 2022.
While the bill in question, HB 606, passed the state House of Representatives by a 58-30 vote on March 18, time is running out for it to pass the Senate. The Kentucky General Assembly adjourns sine die on April 14, and there are only seven regular session days — including Wednesday, March 23 — left on the schedule.
The bill's sponsor, Rep. Adam Koenig (R-Erlanger), told lawmakers the state believes sports betting alone would pay off. $22.5 million in annual tax revenue. "Given the number of states that have exceeded their projections, I think $22.5 million is probably a minimum," Koenig said, according to the Owensboro times.
How much the state would get in tax revenue from legal and regulated online poker is unclear, but HB 606 in its current form would levy a monthly gambling fee of 6.75% of net poker revenue. Kentucky's population of 4.5 million is roughly equal to the combined populations of Connecticut (3.6 million) and Delaware (990,000) – two states that have legal poker, but no private operator currently offers it to customers.
Under HB 606 in its current form, poker operators would pay an upfront license fee of $250,000 and annual renewals would cost $10,000.
If online poker and sports betting become legal in Kentucky, they will likely be offered at all seven racetracks in the state. HB 606 would allow each track to have a sportsbook skin, but they could also open up to two offsite retail sportsbooks within a 60 mile radius of the track. Additional retail facilities would not be permitted on properties adjacent to the track.
The bill also stipulates that all retail sportsbooks within the 60-mile zone of another track would need written approval from the relevant track before being allowed to operate. Sports betting operators would pay an initial license fee of $500,000, while annual fees would be $50,000. Sports operators would pay a tax rate of 9.75% on adjusted gross retail betting revenue.
The House accepted an amendment from Koenig asking sports betting operators to pay a 14.25% tax rate on adjusted gross mobile and online betting revenue, but they rejected a separate amendment from Rep. Josh Calloway ( R-Irvington) to limit customer losses for fantasy sports. contests, online poker and sports betting at $1,000 over a 24-hour period.
Kentucky lawmakers attempted in the previous two legislative sessions to pass a bill to legalize online poker and sports betting, but failed both times. To date, the Senate has never passed legislation to legalize online poker and sports betting.
Billing to fund problem gambling efforts is also growing
Meanwhile, a separate bill that would use part of the $300 million settlement Kentucky received from Flutter has also been introduced in the Senate.
HB 609, presented by Koenig and Rep. Al Gentry (D-Louisville), calls for the creation of a five-member group Kentucky Problem Gambling Aid Commission. The council would be responsible for administering $50 million in funding for the state's Problem Gambling Assistance Fund.
The bill in its original form called for $225 million for the fund, but lawmakers accepted an amendment from Rep. James Tipton (R-Taylorsville) to reduce the amount to $50 million. House lawmakers passed HB 609 by an 81-14 vote on March 21.
"We have many needs in Kentucky," Tipton said. USA gaming review tuesday. "According to the information presented to me by the sponsor, $50 million should finance the program for 10 to 15 years. In the meantime, the $175 million will remain in our general fund to be allocated to other areas that will benefit our citizens.
Last year Flutter, the parent company of PokerStars, settled an 11-year online gambling dispute that ran in the state from 2006 to 2011. The settlement had its critics, including attorneys Americans in gaming law, who opined that the UK-based gambling giant likely would have won an appeal to the US Supreme Court.
Where do Kentucky lawmakers stand?
Republicans hold supermajorities in both houses of the Kentucky General Assembly. the G.O.P. has a 75-25 advantage in the House and a 30-8 advantage in the Senate.
Nonetheless, HB 606 and HB 609 drew bipartisan support – 37 Republicans supported the former, while 58 supported the latter. All negative votes for both bills were cast by the G.O.P..
Both bills are currently before the Senate Committee of Committees.
Of the remaining seven regular session days, two are designated as approval days to settle differences between the House and Senate versions of bills that have already passed, but final action on other bills law can also be taken. A 10-day period in which lawmakers can attempt to override any governor's veto begins March 31 and ends April 12.
Kentucky Gov. Andy Beshear — a Democrat who reportedly favors expanded play and is likely to sign both bills into law if they make it to his office — could call a special session, but those are usually short.