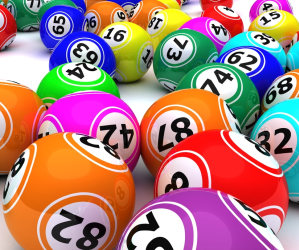 Bingo is booming, says Lillian Gray, although the vertical doesn't necessarily get the attention it deserves. Operators must respond to increased demand from gamers if they are to continue driving growth.
The online bingo vertical is not always getting the attention it deserves, with operators focusing their efforts on finding growth opportunities in casinos and sports betting.
But the bingo vertical has a lot to offer, and having seen some boom in the first half of the year, savvy operators have a lot of potential to tap into.
Additionally, as the Gambling Commission continues to tighten its casino and sports betting requirements, bingo is emerging as the vertical that best aligns with the new safe playing rules.
This, combined with the low cost per acquisition offered by bingo as well as the ability to sell players to other verticals, means operators should be buzzing when it comes to bingo.
Below, I take a closer look at how the industry has grown over the past year, whether it is sustainable, and how traders can maximize the opportunities that come their way.
Online bingo is booming
The growth observed in the online bingo vertical over the past 12 months is not just anecdotal; according to data from Google Trends, there has been a significant increase in the number of searches related to bingo.
If you take the term "online bingo" as an example, the search volume * increased month-to-month from January 2020 to April 2020, as shown below.
January – 42
February – 45
March – 63
April – 85
* Google Trends shows the volume of specific searches each month. The search term is scored out of 100, with 100 being the highest search volume.
The figures for March and April are particularly high, representing a 40% and 98% year-over-year increase, respectively, from 2019.
Understandably, the search volume for online bingo started to decline with the return of sporting events and sports betting in June, but has crucially remained on the rise or at the same level year over year.
May – 72 (+ 64% yoy)
June – 56 (+ 21% year-on-year)
July – 66 (+ 69% year-on-year)
August – 43 (level)
September – 44 (level)
This is corroborated by data from the most recent Gambling Commission Involvement Survey.
The survey found that the percentage of players who participated in bingo from January to June increased from 24.1% in 2019 to 38.7% in 2020, marking a 60% increase from the previous year.
Growth can be sustained
As the numbers show, the search volume for "online bingo" has continued to increase year on year, even after the lockdown restrictions were lifted and sporting events and betting returned.
And while the growth levels in August and September were stable, October and November saw a 23% and 46% increase in search volume, respectively.
Of course, there have been spikes in interest and often around extraordinary factors such as the application of lockdown measures – there was a huge spike in the week starting March 16.
But despite this, the data shows that interest has remained above 2019 levels throughout the year.
While operators can focus more on slots and casino games as they are major revenue generators, there is a real and significant appetite for online bingo.
For example, there are 2,800 Google searches per month for "top casino sites" but 5,500 for "top bingo sites".
Some operators understand this and are seizing the opportunity in front of them, which has also helped drive growth this year. The challenge is how the operators maintain this level of interest.
This will be driven primarily by marketing and CRM, and our sources indicate that a number of operators are set to launch major TV campaigns imminently.
But that has to be combined with an improved bingo offering – branded rooms, new game formats (Slingo has proven to be extremely popular) as well as bonuses that deliver real value.
Why operators should embrace bingo
In addition to growing demand from players, the bingo vertical offers operators several advantages that will help them grow their businesses over the coming months and as the industry faces new challenges.
Most operators will already have bingo players in their databases and many of them will go elsewhere if bingo games are not available.
When PlayOJO announced the launch of a dedicated bingo product earlier this year, it noted that 25% of its existing players have turned to other brands to play bingo.
By initiating bingo, operators can ensure that players don't go elsewhere, increasing their share of the wallet and building loyalty while reducing the churn rate.
Bingo also allows operators to attract new players and new demographics, especially women aged 35 to 55 – a lucrative demographic in terms of CPA, loyalty, and cross-selling potential.
This is because bingo players are much cheaper to acquire than casino and sports betting players. For example, the cost per click for "top casino sites" is $ 110 (£ 81.3 / € 89.8) but for "top bingo sites" it is only $ 35.
In addition, bingo players often engage in other verticals offered by the operator.
If you look at the high value players on online bingo sites, their value does not come from their bingo game but from their slots game. All the trader has to do is sell them efficiently.
Bingo aligns with new safe gaming requirements:
Perhaps the biggest advantage of bingo is that it aligns more closely with the latest responsible and safe gambling requirements introduced in regulated markets around the world.
This is certainly true when it comes to wagering limits, which could be introduced in the UK if some of the government groups looking closely at the industry are successful.
While online slots players can bet up to £ 100 per spin, bingo tickets can be bought for just over £ 0.05, meaning the vertical would be less affected by a tightening of the rules.
The data shows that bingo is booming, and that, combined with ongoing regulatory oversight, should be enough to grab the attention of operators.
Some have seen the opportunities before – PlayOJO, LeoVegas, and 888 continue to make bold moves in space – meaning others must act now or miss losing.
Lillian gray is responsible for the content at BingoSites.net and is considered a thought leader in all matters relating to online bingo.