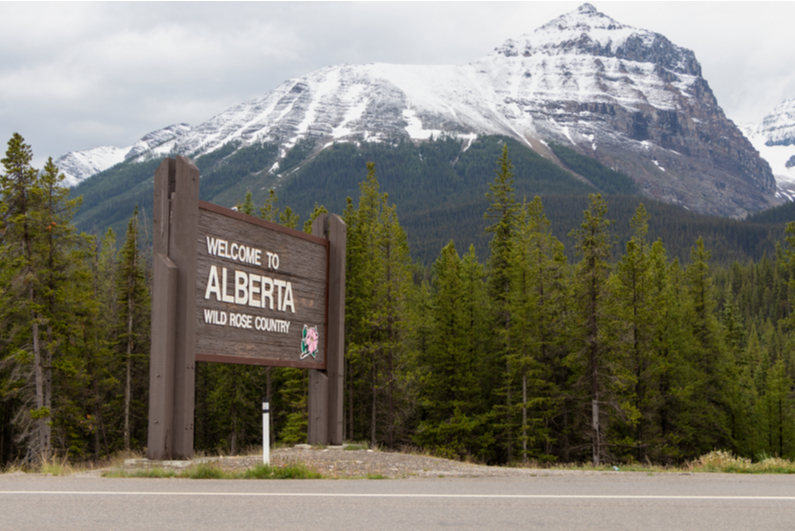 Albertans no longer have to leave their homes to play the lottery after the province's only gaming website launched online ticket sales for national and local lottery draws. [Image: Shutterstock.com]
Albertans can participate in online raffles
Alberta's only legal online gambling website, PlayAlberta.ca, has launched online lottery ticket sales, giving Albertans the digital means to enter national and local raffles.
Play Alberta's parent organization, the Alberta Gaming, Liquor and Cannabis Commission (AGLC), shared the news via Twitter on Friday, saying it would continue to offer Alberta adults "more entertainment options."
Beginning May 21, Albertans can go online to purchase lottery tickets instead of going through the usual route through traditional outlets.
The launch follows the October debut of the Play Alberta platform powered by Neo-Pollard Interactive, the regulated online casino that Albertans can access to gamble for real money via desktop or mobile. Since launching last year, Play Alberta has added live dealer titles to its platform, including Evolution's Infinite Blackjack and Roulette.
According to a May 21 AGLC press release, games available online through Play Alberta include Daily Grand, Lotto 6/49, Western 6/49, Lotto Max, and Western Max.
AGLC expands its digital horizons
AGLC Interim President and CEO Kandice Machado said adding an online shopping facet to lottery games provides participants with "convenience" and also generates "revenue that benefit Albertans ".
brings Alberta closer to most of the other provinces "
AGLC's Acting Vice President for Gaming and Cannabis Steve Lautischer confirmed, saying that digital lottery ticket sales "bring Alberta closer to most other provinces by offering players their games. favorite lotto based on the draw ".
Play Alberta also includes slots, instant games and virtual games and plans to add sports betting later in 2021.
Canada's House of Commons gave the green light to Bill C-218 – which seeks to introduce regulated single-event sports betting into the country – on April 22. A little over a week later, the Senate debate on Bill C-218 began. After adjourning on May 6, the Senate sits again as of May 25, with interested parties hoping for a swift and positive resolution so that Bill C-218 is finally forwarded to the Governor General for Royal Assent.
The online purchase option also gives Albertans and fans of The King something to look forward to, via Play Alberta's lottery games. In March, International Game Technology announced a licensing agreement with Authentic Brands Group to launch the Elvis Presley lottery games in Canada and the United States.
Responsible playing angle
According to the AGLC press release, the advent of online lottery sales offers it a window of opportunity to "expand its GameSense responsible gaming program". Since its launch last year on the Play Alberta website, the program has added new features, including loss, bet and daily session limits.
Under the auspices of the AGLC, Play Alberta is accessible via digital devices to Albertans over 18 who are located within provincial borders. The AGLC website indicates that over the past 20 years it has "helped community organizations, charities and First Nations communities to raise over $ 28 billion($ 23 billion).
According to the AGLC Friday press release, the General Revenue Fund of Alberta benefited from more than $ 1.4 billion ($ 1.16 billion) in net gambling revenues in 2019-2020.